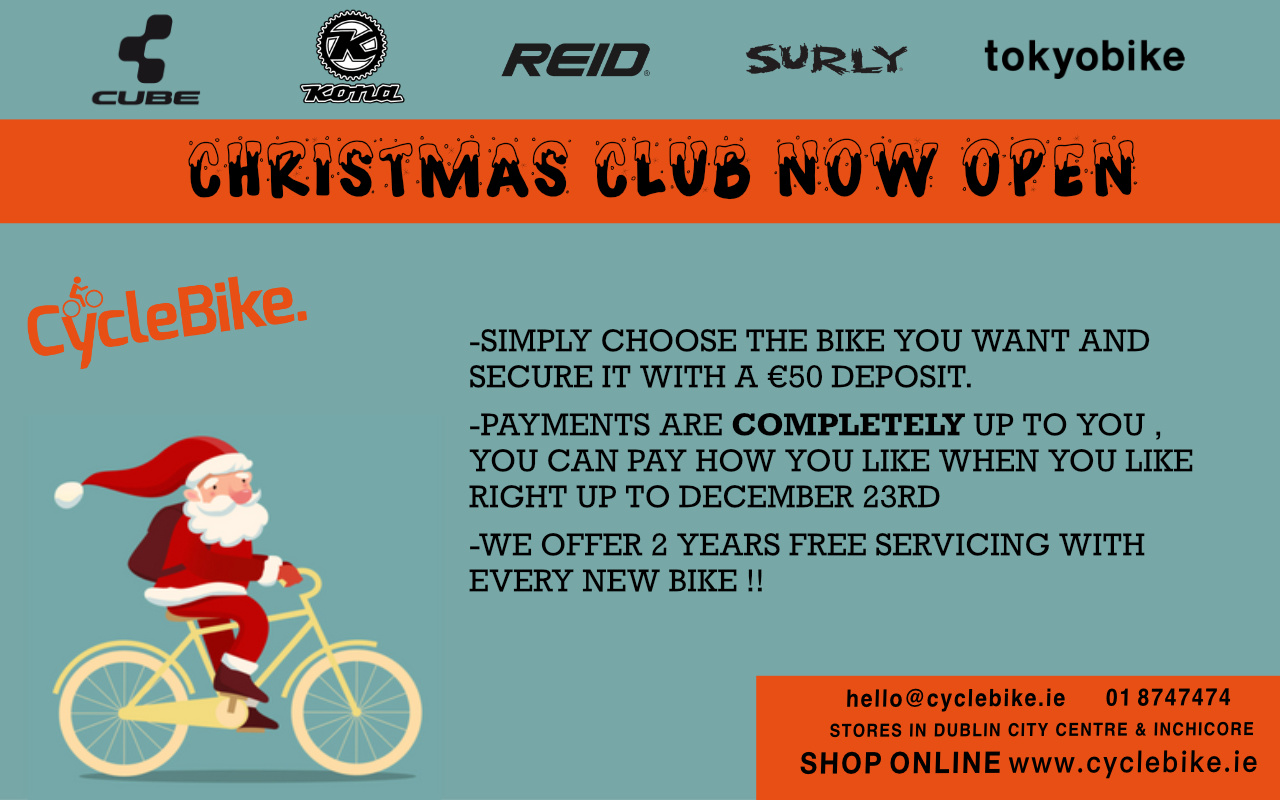 Our Christmas Club Is Now Open...

Reserve Your Order Today With a €50 Deposit.

-Reserve your new bike for Christmas today with our easy payment plan - pay a deposit today to secure your Christmas bike and pay the remainding balance in installments of your choosing until the amount is cleared right up to December 23rd.

-We've got a great range of Junior Bikes from Big brands Such as Reid , Kona , Cube and Squish bikes that make great Christmas presents.

-Dont worry about having to store your Gift either as we will store the bike for you untill December 23rd.

- We've also got young adult Mountain bikes, Hybrids, Road Bikes and a huge variety of bike accessories.