SEGWAY NINEBOT KICKSCOOTER F25E II
The F25E II is featured with a 10-inch air tyre with an inner tube, made for absorbing impacts and making your journey smoother and more efficient. With up to a maximum speed of up to 25 km/h and a range up to 25 km, it's tuned to deliver the best outcome
SEGWAY Ninebot KickScooter MAX G30E II
With one of the longest range within its class -65 km, robust and comfortable 10-inch pneumatic tyres, and easy folding frame, the new generation Ninebot KickScooter MAX G30E II is here to spark riders with a more dependable and pleasant riding experience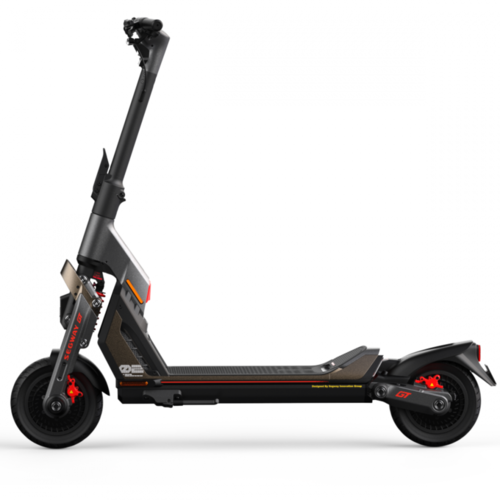 SEGWAY SEGWAY KICKSCOOTER GT2P
Maximum Speed up to 70 km/h (43.5 mph)
Range up to 90 km (55.9 miles)
11-inch self-healing Tubeless pneumatic tyres with a jelly layer
Front and rerear-wheelrive
First Transparent PM OLED display
Exclusive Boost mode : 0 to 48 km/h in 3.9 seconds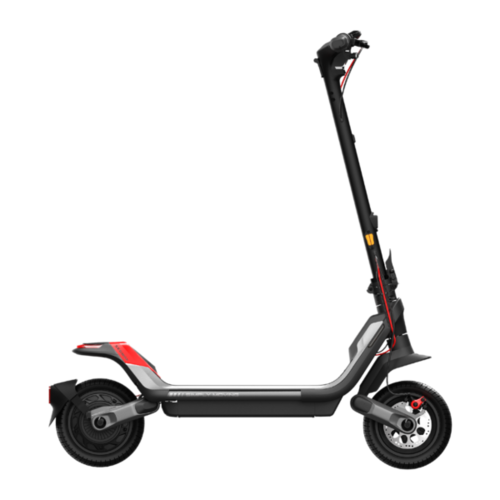 SEGWAY SEGWAY KICKSCOOTER P100SE
• 10.5-inch SegPower Cross Season tyres with jelly layer
• Max. speed up to 25km/h (15.5 mph)
• Range of approx. 100 km (62.1 miles)
• up to 23% climbing angle
• 3 brakes: Disc (front) & Disc + Electronic (rear)
• Front & rear dual arm suspension
•
2 YEARS FREE SERVICING ALL NEW BIKES
FREE DELIVERY FOR ONLINE ORDERS OVER €50
CYCLE TO WORK SCHEME ONLINE
OPEN SUNDAY FROM 1:30pm - 5pm FOR ALL OF SEPTEMBER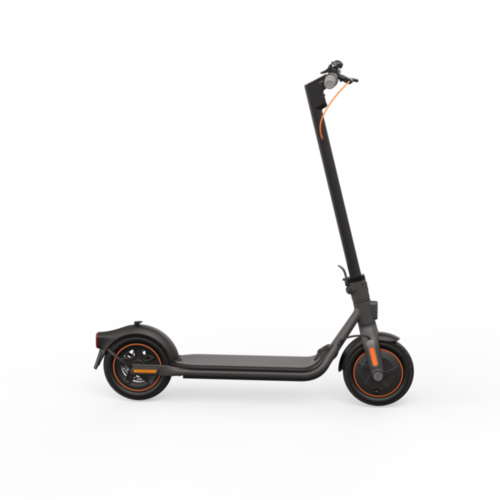 SEGWAY SEGWAY NINEBOT KICKSCOOTER F40E
The Ninebot KickScooter F40E is an outstanding and sturdy design which will take you to your destination in total safety. Thanks to its range of up to 40 km and its maximum speed up to 25 km/h, you can explore around you relying on all the top features.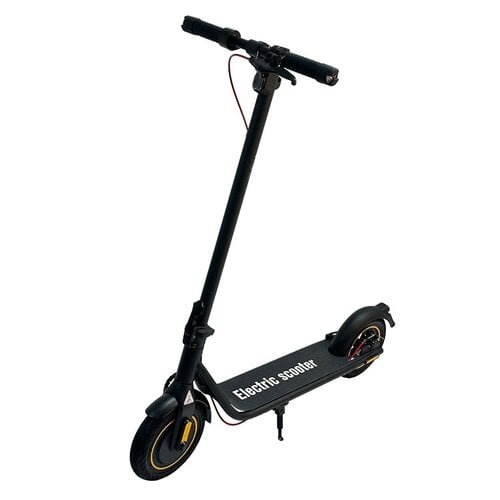 X8 Pro
UP TO 30KMH SPEED, 36V 10AH BATTERY, 20-35KM RANGE
4-6H CHARGE TIME, 36V, IPX5 WATER PROOF GRADE.